Where to invest money from selling my house? This is the question on the minds of many house sellers. If you want to sell your home, have you figured out where to put the proceeds?
Well, the best thing is for you to put your money where it will make you more money. Without further ado, let's show you the best places to put the money you made from selling your house.
Invest in Mutual Funds
Mutual fund presents another excellent opportunity to invest the money you get from selling your house. With a mutual fund, you would be investing the money you get from selling your house in a portfolio of carefully selected bonds and stocks with the help of a mutual fund company. This will be in a single transaction instead of buying each security through a series of transactions by yourself.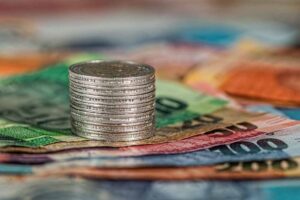 This is safer than traditional stock buying that might be difficult to manage and expensive to maintain. Moreover, your investment portfolio is diversified and monitored by professionals. It is also cheaper because the trading commission is small, and some mutual fund companies might offer you free trading if you buy directly from them instead of buying through a broker.
Investing in a mutual fund will give you access to low-risk securities that will yield a lot of profit in the long term. Therefore, if you're not ready for the long-term haul, a mutual fund is not for you.
---
Sell Your House Fast | We Buy Houses
For a free, no-obligation consultation call: 615-669-1610, or Fill Out This Form For Your FAIR Offer
---
Invest in Real Estate
Real estate is a great way to invest money from selling a house. Even if you don't have another home other than the one you just sold, you can still become an investor in the real estate industry.
Now, the good thing is that you don't need millions to make money in this industry. There are two ways to do this. You may use the money you get from selling your house to purchase another one, then sell it later at a profit. This method can yield profit either in the short or long term, depending on when you get a willing buyer that will buy from you.
Another option is that you can use the money to buy another house, then give this new house to renters. When you become a landlord, you will always have a monthly cash flow. Even if you get a mortgage to support the cash you have in securing the house, rents will increase over time, but your mortgage payments will remain the same which is an excellent way to make a profit. Choose a good location for your property to get buyers or renters fast and make more profit.
Despite how profitable the real estate business may be, your success will depend on your capability. For instance, you need to know if you have what it takes to be a landlord that manages tenants. Also, can you go through the stress of buying a house and looking for new buyers that you can sell to for a profit?
Invest in the Commodities Market
Some people would want a safer way of investing the money they earn from selling a house. If you are one of these people, the physical commodities market might be your best shot.
In the commodities market, you can buy one or more of the physical commodities (gold, silver, and platinum are popular options) and keep for some time. When you see that the price of these commodities has increased, you can sell them for some profit.
If you're going into this market, ensure you are buying real commodities from trusted companies. You're either going to find a safe place to store your commodities yourself or buy directly from companies that are known to keep these commodities for their customers. When it's time for you to sell, be careful to ensure you are selling to a trustworthy person or firm.
This is usually a long-term investment.
Invest in the Money Market
Selling a house will suddenly put a lot of money at your disposal, and you need to put it in a safe place where it will earn you more money. But if this is the first time you will be attempting such an investment, the money market account is a good option for you. It's safe, and also you will have regulated access to your cash while you enjoy a fair interest rate.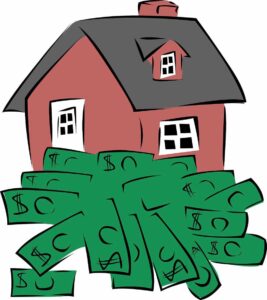 Money market accounts are FDIC-insured and are interest-bearing deposit accounts. You will earn more profit from a money market account than a traditional savings account. You may choose this account for your emergency savings too. It comes with some restrictions that limit the number of withdrawals to three or six. This will help you not to spend the money sooner than you planned.
Use Seller Finance
Seller finance might sound strange to some new house sellers. Many people do not know it exists until they need to sell their houses because it seems so incredible. Seller finance is a process in which the house seller acts as the bank in financing the purchase of the home for the buyer. It is also called owner financing or bond-for-title.
This is how seller finance works.
You found a house buyer for your house, but the buyer neither has enough money nor willing or able to go to the bank to get a loan to complete the purchase. In this case, you agree to collect a down payment from the buyer while the remaining would be paid in installments. The down payment can be up to 20% of the agreed price for the house, or more. In contrast to what many people would think, you're not giving any money to the buyer.
To close this transaction, the buyer has to offer you two things apart from the down payment. The first one is a promissory note to serve as a promise that the remaining amount will be paid over a specified time, usually 1-5 years, at a specified interest rate. Then the buyer will have to give you the mortgage document that will serve as a security for you and enable you to foreclose on the house if the buyer defaults on the agreement in the future. You may give the buyer the deed of the house or not, depending on the agreement between both parties. It's as simple as this.
You get many benefits from seller finance. Through this method, you can sell your house higher than the standard market price. It offers you an avenue to earn a steady income with interest for some years. It is also easier and faster to close than other methods of selling houses.
Selling a house offers you a huge stack of cash that shouldn't be lavished or tossed into the wrong place as an investment. At Aniya Equity, you will sell your house faster. You may also make a reasonable interest on your money if you choose to use our seller financing services. There's no better way to sell high and enjoy a reasonable monthly interest rate and income after selling your house than the seller finance opportunity we offer you. Contact us now!
---
Sell Your House Fast | We Buy Houses
For a free, no-obligation consultation call: 615-669-1610, or Fill Out This Form For Your FAIR Offer