Selling a house in Tennessee can be stressful and expensive if you lack the right information. Have you seen someone becoming frustrated just because they want to sell their house? If you want to sell your house fast, going to a real estate agent is not the best choice. While you have many other options for selling a house in Tennessee, not all of them are suitable for you.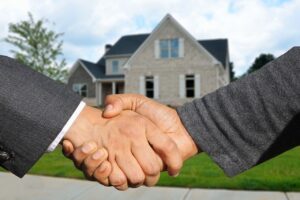 There are three ways you can sell your house in Tennessee without paying high fees to real estate agents.
3 Best Ways for Selling a House in Tennessee to Reduce the Fees Paid to Realtors
You can sell your house to a local cash buyer like Aniya Equity LLC
You can sell your house yourself through

FSBO

(For Sale by Homeowner)
You can sell your house through MLS Listing by paying a flat fee
Of all the three methods above, selling to a local cash buyer is, by far, the best and fastest. While you avoid paying high agent fees in the other two methods, there are still some other costs you will have to bear.
The other part of this article will explain to you why selling a house in Tennessee to a local cash buyer is the best of these methods. It will also let you know why Aniya Equity LLC is the best cash buyer of local houses in Tennessee.
---
Sell Your House Fast | We Buy Houses
For a free, no-obligation consultation call: 615-669-1610, or Fill Out This Form For Your FAIR Offer
---
You Can Sell Your Tennessee House Fast (Within 7 Days)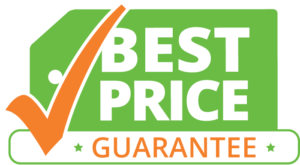 You would agree with us that the beauty of selling a house in Tennessee as a homeowner is to sell it at a good price, and fast! Whether you are in urgent need of the money or not, you would like to get it done quickly and face other things.
For instance, selling through FSBO takes a lot of your time, taking up to several weeks or months unless you know a ready buyer. It also requires you, the homeowner, to file the paperwork, and fulfilling the technicalities that come with that might not be easy. Also, how quickly you can get your house sold on the MLS listing will depend on the market condition, but it ranges between 90 days and six months.
Fast house sale closing is one of the major benefits of choosing Aniya Equity. With Aniya Equity LLC, selling a house in Tennessee within seven days is easy. We don't encourage delay. In fact, you can get a cash offer on your house within 24 hours of you notifying us. This cash offer comes with no obligation, hassle, or harm. We also deal with all the technicalities that come with filing the necessary paperwork.
Moreover, you may not need to vacate the house immediately after purchase if you're not ready to move. And when you're ready to move, our professionals can help you look for suitable relocation options.
At Aniya Equity LLC, our objective is to take off some of the burden homeowners like you face when trying to sell their houses.
You Can Avoid Paying House Listing Fees and Closing Costs
Selling a house in Tennessee through MLS Listing will require you to go through a real estate agent that has access to this platform, and you will have to pay a flat fee for that. Apart from that, you will have to pay 2-3% for closing costs at the end of the transaction. Aniya Equity pays the closing costs if you sell your house to us, and of course, there's no listing fee because you're not listing your house anywhere. In fact, people might not know you sold your house until you let them know.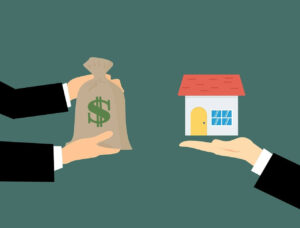 Listing fees and Closing Costs are not the only costs you will save by selling your Tennessee house to Aniya Equity LLC. When you hire an agent, you'll have to pay 6% commissions to that agent. And what happens after agreeing to lose so much money? You still wouldn't be sure your house would be sold for a good price, and fast enough to meet your needs. With Aniya Equity LLC, you avoid all these expenses and get your house sold fast.
Read More: How to Sell a House with a Mortgage
You Don't Have to Repair Your Tennessee House Before Selling
Selling a house in Tennessee through an agent is expensive. Apart from paying commissions, listing fees, and closing fees, the agent would recommend some repairs and cosmetic makeovers that you'll have to implement. This may take several weeks to achieve, and some dollars. The question is, do you have so much time? Okay, do you have so much money?
At Aniya Equity, you neither need to repair nor clean your house before we buy. We buy as-is, in whatever condition. We don't need to inspect your house or do a property evaluation appraisal before we give you an offer. All we need from you is a few details about the house, and a fair offer will be made.
You're wondering why we would trust your words so much that we would not even inspect your house before making an offer? Well, we're locals too. Being a local organization, this is our home, and we're committed to our neighbors. If we can't do that, who else can?
You Can Sell Your Tennessee House if You Still Have a Mortgage to Pay
Selling a house in Tennessee can't get better than that right? Most people we buy houses from still have mortgages to pay. In fact, we owe our financials some money too. So, relax, you're not alone in this.
Moreover, if you still have renters in your house, that doesn't prevent us from buying it. We're an investment company. The renters living in your house will not be disturbed in any way and your payment will not be delayed.
You Can Sell Your Tennessee House if You Don't Live in Tennessee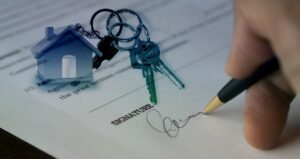 Selling a house in Tennessee when you're not around is also possible. If you don't live in Tennessee, you can still sell the house you have here to us. We file all the paperwork, complete the transaction digitally, and send your money wherever you want us to send it. We've been doing this for a long time, with 100% satisfaction for our clients.
At this age, you can do almost anything from anywhere. Technology has helped render distance less meaningful. With services like DocuSign (cloud-based official document signing and sending platform) and FedEx (headquartered in Tennessee) at our disposal, selling a house in Tennessee from anywhere in the world feels so easy to us.
No doubt, selling a house in Tennessee is best done through Aniya Equity LLC. We're a local company that has your interest at heart. Apart from making the selling process easier and cheaper for you, we will offer you a fair price that will even make you happier. Our confidence in achieving our vision is always renewed whenever we're able to put a smile on the face of our client. Contact us today!
---
Sell Your House Fast | We Buy Houses
For a free, no-obligation consultation call: 615-669-1610, or Fill Out This Form For Your FAIR Offer