Selling a house is a lot more work than most people are willing to do. It is much more complicated than buying a house. Firstly, you have to try to make a profit, and that is not often easy. Again, finding genuine buyers can be challenging, even when you are working with a real estate agent. Even when you do find people who are interested in your house, you want to make sure that you get the best deal for the property.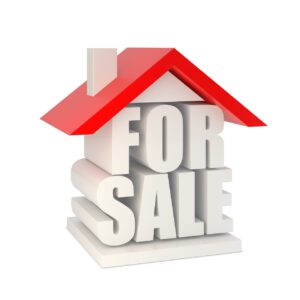 Realtors or real estate agents can help you in various ways to sell your house in Tennessee. They can help you find genuine buyers, they can help you connect with other professionals that can make the selling process smoother, and they can even help you market the property.
What they can't do for you is to help you prepare your house for sale. They may offer lots of advice and tips, but it is your duty to prep the house for the market.
But is it really necessary to prepare your house for sale in Tennessee? The simple answer is yes; you need to prepare your home for sale. It is one of the very first steps you should take when you decide to sell.
It is very necessary and will help you in many ways. Aniya Equity LLC, your reliable real estate solutions company, will provide you with some of the major reasons you need to prepare your house for sale in Tennessee and other places.
---
Sell Your House Fast | We Buy Houses
For a free, no-obligation consultation call: 615-669-1610, or Fill Out This Form For Your FAIR Offer
---
It's a Way to Improve the Value of Your Home
You want to improve the value of your home if you want it to sell fast and easy. By doing a few things around your home, you will be able to improve the value over time. Preparing a house for sale may involve some renovation works or making a few repairs that will put the house in its best possible condition.
When making a mental checklist of the changes you need to make, concentrate on those little projects that will add value to your home. You should work on some of the most important parts of your home, including the kitchen and bathroom. The projects don't have to be too expensive or exhausting. Once done, they can give your home a facelift and add value. Do them just before potential buyers start showing up.
Read More: How To Sell A House With Faulty Foundation Problems
It Will Make Your Home More Appealing To Potential Buyers
Most home buyers base their decisions on sentiments. When you are able to make your home more appealing, your chances of selling at a profit and in time will significantly improve. This may have very little to do with improving your home value.
Rather, it is all about showing potential buyers what they need to do. When preparing your home for sale, you should try as much as possible to put your personal tastes aside. Instead, concentrate on things you can do to make the house more appealing to potential buyers. The benefits often outweigh the effort and resources it takes.
You can watch this video on how to prepare your house for sale.
It Will Excites Your Realtor
Realtors meet more potential buyers than they are willing to discuss. They are also excited about houses that can sell fast. You should know that such houses are not only the ones that are too valuable but those that are well-prepared for the market. When you have prepared your house for sale in a manner that will appeal to potential buyers, you can be sure that your realtor or agent will bring more people to check out your house.
If your house is one of the best, you can be sure that experts will bring some of the most serious buyers to show off your house and potentially close a deal as early as possible and move on to the next deal. There is no limit to the level of advantage you will enjoy if your realtor is truly excited about the house you need to sell.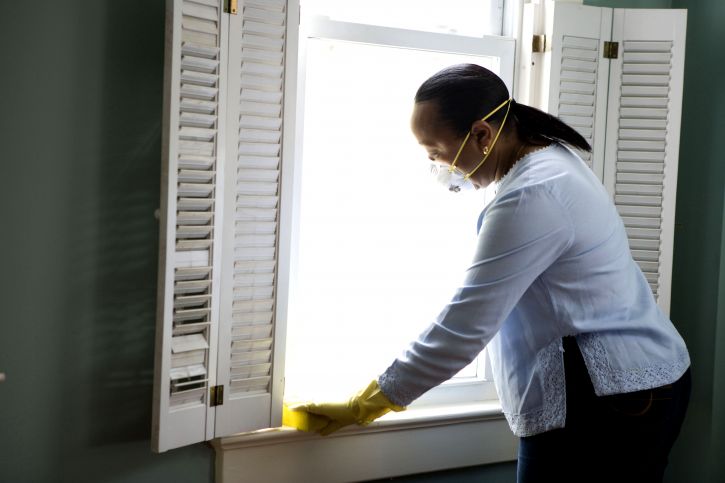 It Can Help Your Home to Sell Fast
There are many reasons you will want your house to sell as fast as possible. For a start, it will help you to take the next important step in your life as quickly as possible. Selling your house fast also means you can close the deal when it is still juicy.
Most homebuyers are reluctant to buy a property that has been on the market for too long. When they learn that a property has been on sale for long without success, they will be skeptical about going ahead with the transaction. They may try to find out why the property has been sold, and the delay can make things even worse. When you prepare your house for sale in Tennessee, you will sell fast, and at an attractive price.
It Doesn't Always Cost Too Much
Many potential home sellers feel that it will cost a fortune to put their house in its best possible condition for the market. This is not always the case. A few repairs and renovations wouldn't cost you as much as you may lose if you try to sell a house that is in terrible shape.
Again, preparing your house for sale doesn't always mean you have to carry out repairs and renovation projects. If your house is already in good shape, staging may be the only thing you will need to do. Clean up properly, declutter the living space, and depersonalize it. You want to make sure that the potential buyer pictures themselves and their families in the space. This can convince them to close the deal as soon as possible.
Conclusion
Just like in other places, selling a house in Tennessee is not often an easy task. You can make the process easier by preparing the house. This is very necessary, and we have stressed some of the major reasons for that. Do yourself and your realtor a favor: prepare your house for sale and leave the rest for him/her to handle.
Are you planning to sell your Tennessee home? Do you want to save yourself time, money, and trouble? Contact us today at Aniya Equity LLC. We are experts in buying all kinds of property. When you sell your home to us, we offer you the best deals and instant cash. We will save you the stress and time it takes to get your house sold. With us, you are certain to get a stress-free and enjoyable home selling experience. Selling to Aniya Equity is always commission free!
---
Sell Your House Fast | We Buy Houses
For a free, no-obligation consultation call: 615-669-1610, or Fill Out This Form For Your FAIR Offer