An agent-assisted sale often takes weeks, if not months, and you can rarely sell a house fast by listing on the MLS. There're so many other ways to achieve a fast sale of your home. Keep reading if you're interested in selling your house fast around Clarksville, TN. It will be worth your time as we list all your available options.
In this article, you'll read:
Is it possible to sell your house without an agent?
What situations are best for selling without a realtor? 
How to sell fast without even listing on the MLS? 
How to get a cash offer in less than 24 hours? 
---
Sell Your House Fast | We Buy Houses
For a free, no-obligation consultation call: 615-669-1610, or Fill Out This Form For Your FAIR Offer
---
Top 3 Ways to Sell a House without a Realtor
What are the top three ways to sell your house without paying high agent fees?
Sell to a Local Cash Buyer
Contact a local cash buying firm in your area. A local cash buyer such as Aniya Equity LLC can buy your home directly for a cash price within a few days. More often, you can sell your house in 7-14 days. The good news is that you sell your home as-is. Meaning, you don't make any repairs or changes to the property. You control the timeline, and you don't have to deal with the legal paperwork. A title company will help you close the deal.
Time: It just takes 7 days to sell a house with a local investor.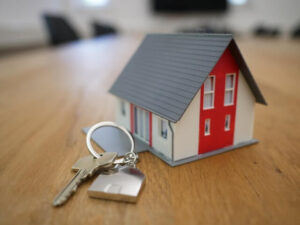 For Sale by Owner—FSBO
As of 2018, FSBO made 11% of real estate transactions in that year. Homeowners choose this option to save commissions and have more control over the sales process. Luxury homes are sold this way. Selling by the owner is a simple process if you know of a buyer, and you need to complete the formalities of the sales process. The challenge begins when you need to find a buyer.
FSBO is the hardest way of selling a house in the retail market. Most homeowners end up hiring an agent after trying for months, and it only results in time-loss. Take up this choice only if you have enough time and patience to deal with buyers and paperwork.
FSBO sites provide you a platform for advertising your website. You can also find supplementary marketing packages.
Time: It can take several weeks or months to sell a house this way. 
Flat Fee MLS Listings
Your real estate agent lists your home on the MLS. Agents have access to this platform, and they can advertise your home where it gets seen by thousands of other agents and homeowners. Many online listing websites import their data directly from MLS. It's still a new step, but you can access MLS through a private company by paying a flat fee.
You still have to complete other steps like pricing your home, repairs, paperwork, and negotiations.
Time: The timeline depends on market conditions, but it can take anywhere from 90 days to 6 months. 
What Situations are Best for Selling a House without an Agent? 
You sign a contract with an agent for 3-6 months. Based on your agent recommendations, you'll need to repair the house and make necessary updates. From there, you'll need to focus on the curb appeal and cosmetic makeover. It usually takes a few weeks; after that, you list the house and wait for the offers.
It's not always possible to wait that long. When you're going through a foreclosure, a divorce, job loss, or need to relocate, you cannot wait for months. You need to sell a house fast, and at that time, an agent is not your best option.
Hiring a realtor is not the best choice when your home needs repairs that you can't afford.  Maybe your home needs serious updates, or you own a home with structural damage, tax liens, or code violations. It can cost thousands to fix such a house, and there is no guarantee that your home will sell by a certain date for a specific price. We understand it's not always possible or convenient to repair a house. That's why we recommend you sell your home as-is for a guaranteed cash price.
Read More: 7 Tips To Sell A House With Tenants
How to Get a Cash Offer in Less than 24 Hours? 
You can get a cash offer in less than 24 hours by contacting us here. Aniya Equity LLC is a residential solutions company, and we can buy your house for a cash price fast. We value your time. We ask you a few details about your home, and we present you with a no-obligation cash offer in 24 hours. We can buy your house in as little as 7 days after you accept our offer. It's going to be a guaranteed sale of your home on your timeline.
At Aniya Equity LLC, we want to make selling easy for you, and we want to pay you the fairest price for your house. When working with us, you don't have to worry about repairs or renovations. We don't charge you commissions and we pay your closing costs.
Will I Regret Not Hiring a Realtor? 
When selling a house, homeowners are concerned about two things, the pricing, and the timeline. The only time you regret not hiring a realtor is when you feel you could have gotten a better deal. If you don't mind a percentage difference, then selling without a realtor is a valid option.
Even after hiring an agent, there is no guarantee that your home will sell and for a specific price. You'll need to pay for 6% commissions, 2%-3% closing costs, repairs, and holding expenses. However, you can avoid all these expenses, and the hassles, if you choose to sell for a cash price.
On paper, a cash offer may seem less than what you could get with an agent, but you're not paying for commissions, repairs, or closing costs, and you sell a house fast within a few days. If the speed of the process and convenience is what you want, you can sell quickly without hiring a realtor. However, if you would like to wait for a couple of months, and you don't mind repairing the house, then a retail sale will be a good option. Contact us to see how much you can get for your property and then decide what's best for your situation.
---
Sell Your House Fast | We Buy Houses
For a free, no-obligation consultation call: 615-669-1610, or Fill Out This Form For Your FAIR Offer