Tennessee is currently among the top states to retire. The state offers no personal income taxes, relatively low cost of living, and average housing cost. In addition, Tennessee has a temperate climate, with warm summers and mild winters, fascinating culture, and diversity. All these continue to attract individuals and families to the region. For this reason, people are always in search of available homes in Tennessee. However, if you don't have the patience to wait for potential buyers, it is crucial that you learn how to sell a house fast in Tennessee.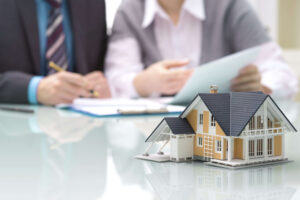 Furthermore, selling your Tennessee home quickly makes it possible to move on with your life or get the quick funds you need for emergency reasons. Moreover, you won't need to keep the house in perfect condition for weeks if you are able to sell quickly.
From getting the house ready to staging your home, improving the curb, and outdoor appeal, there are lots of things to do that will enable you to sell your home faster.
Aniya Equity LLC, your reliable real estate solutions company, brings you a couple of insightful tips on how to sell your home faster.
---
Sell Your House Fast | We Buy Houses
For a free, no-obligation consultation call: 615-669-1610, or Fill Out This Form For Your FAIR Offer
---
Get Your House Ready For Sale
To sell your home fast in Tennessee, the first thing to do is to get the home ready for sale. This involves cleaning the home, de-cluttering, and improving the outdoor appeal. Home buyers usually inspect the entrance, room condition, and outdoor appeal.
Once you have decided that it is time to sell your house, clean every area in the home and de-clutter. From kitchen cabinets to countertops, shelves, flooring, windows and doors, bathroom counters, pantry, and more, ensure that everywhere is clean and neat. Also, you can keep plants, flowers, and other decorations fresh.
Read More: Top 5 Reasons to Choose Aniya Equity Before Selling a House
Stage Your Home
Another way to sell your house faster is to stage the home. According to recent statistics, staged homes sell 90 percent faster. When you stage your home, it shows that the house is properly maintained, thus, increasing the prospects of selling it faster.
Also, staging your home will help increase the amount you will be selling the home for. By staging your home, you can get the home sold quickly for more money. In fact, home staging remains a highly effective marketing strategy for home sellers and real estate agents.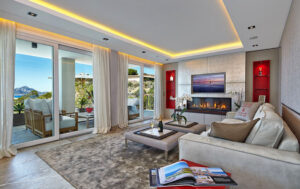 Upgrade Your Living Space
What's more, home buyers are always in search of homes that feature smart technology and other cutting-edge appliances. Achieving this feat may require you to upgrade your home to feature the latest technology. Moreover, upgrading your house will boost the home's value and increase the prospects of getting the home sold quickly.
Though, you don't have to go over board to upgrade your home. The kitchen, as well as the master bathroom, are the two most important areas to upgrade when planning to sell your home. A few upgrades and adjustments to these two rooms can help sell your home faster with Aniya Equity in Tennessee.
You can watch this video to learn how to sell a house fast  ( Video )

Take Great Pictures of Your House
Furthermore, great photos capture attention instantly! Potential homebuyers are more captivated by home listings that feature beautiful and high-quality photography. If you intend to sell your house fast, you need to take great photos. This will show the quality and best features of each room in the house. This may be precisely what you need to entice potential buyers to reach out to you.
Determine Your Price
Also, you have to determine the right price you want to sell your home. Here, your aim is to sell your home for the right value. You may need to carry out detailed market research and analysis to know how much similar homes within your neighborhood go for.
However, try not to overprice your home. Doing this may end up discouraging potential buyers from closing the deal. Our expert team at Aniya Equity LLC can help determine a fair yet competitive asking price for your Tennessee home.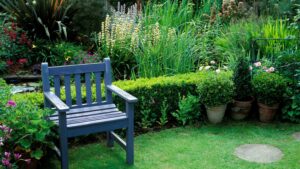 Keep Your Landscape and Outdoor Living Space Attractive
Homes with beautiful landscape and surroundings instantly attract buyers. You can sell your house faster by keeping the landscape and outdoor living space appealing. Make your home's exterior and outdoor space as neat as possible. Take time to trim, prune, and cut off overgrown shrubs, bushes, and trees. With a beautiful landscape, you won't have any issue getting the home sold faster.
Make Your Home Available For Inspection
Another tip on how to sell a house faster in Tennessee is to make the home available for inspection. As mentioned earlier, buyers are always in search of available homes for sale in Tennessee. However, the majority of these homebuyers like to do the home inspection at their convenient time, either in late evenings or during weekends. They may not be willing to delay the inspection. If you still require 24-hour notice for a home inspection, the homebuyer may decide to skip checking out your property.
Spread the Word
Furthermore, spreading the word is another crucial tip on how to sell a house faster. This involves informing your family members, colleagues at work, neighbors, friends, and other relatives that you are looking for a homebuyer. You can also share the home listing or post pictures of your home on social media. Another option is to promote and market your house for sale using different real estate advertising or marketing platforms.
Hire an Experienced Real Expert Agent or Home Buying Company
Finally, you should consider hiring a professional real estate agent to help sell your home. These real estate agents or realtors have the connections, resources, and can easily link you up with potential clients. You can also contact a reliable home buying company like Aniya Equity to save you the stress and time of searching for intending homebuyers. You can always leverage our company's expertise, resources, and professional experience in home buying and selling.
There you have it! Above are some insightful tips on how to sell a house faster. Selling your Tennessee home is never an easy undertaking. The longer the home is listed on the real estate market, the more the home's value reduces. By making use of the tips provided above, you can sell your Tennessee home faster and at the best value.
Are you planning to sell your home in Tennessee? Contact us today at Aniya Equity LLC. We specialize in buying all kinds of homes. We offer you the best deals and instant cash when you sell your home to us. We will save you the time and stress it takes to sell your home. We guarantee you a stress-free and enjoyable home selling experience.
---
Sell Your House Fast | We Buy Houses
For a free, no-obligation consultation call: 615-669-1610, or Fill Out This Form For Your FAIR Offer