Over the years, many TN residents have always wondered if they can sell a property before probate is granted in Tennessee. Your question might be"can I sell an inherited property before probate is granted in Tennessee? How long does it take to sell a house through probate?"
In this post, we will help you answer all the questions associated with selling probate properties.
What is Probate Grant?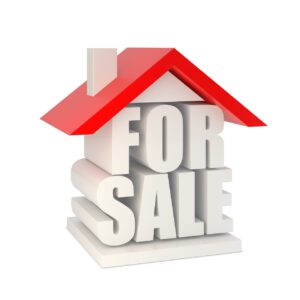 When an individual dies, their estate, assets, investments, money, property, and home must be distributed or disposed of based on Tennessee's Laws and their living will (if any exists).
Before you can have the legal right to handle a deceased person's estate, you must apply for a probate grant. The grant of probate is a legal document issued by the probate court that confirms that a deceased living will is valid.
It also confirms that the estate administrator named in the will is legally permitted to manage the estate.
As soon as the grant of probate is confirmed and approved, the deceased person's estate can be sold or distributed among the heirs and beneficiaries.
---
Sell Your House Fast | We Buy Houses
For a free, no-obligation consultation call: 615-669-1610, or Fill Out This Form For Your FAIR Offer
---
Problems of Selling a Probate Property
The following are some problems associated with selling a probate property:
The bureaucracy involved with selling probate property is more than that of a regular property sale.
You stand the chance of attracting more expenses when selling probate properties. You'll need to pay Inheritance Tax, probate fees, maintenance costs, and other logistic costs you did not plan for. You will spend a lot before the probate is granted.
Maintaining probate estate before and after probate is granted can be challenging for the inexperienced.
One thing about the probate process is that it takes so long before it is eventually granted. You might even run out of patience if all you want is to sell the piece of asset you inherited and move on.
Read More: Can You Sell a House That Is In an Irrevocable Trust
Can You Sell an Inherited Property Before Probate in Tennessee?
Legally speaking, you cannot sell an inherited property before probate in Tennessee. This is because you're not recognized as the property's legal owner until after the end of the probate process. Therefore, you have no constitutional powers to sell the property before probate.
Technically speaking, you can sell an inherited property before probate. You just have to follow some procedures and tips we will share in this post to help you sell your inherited property before probate. But before that, let's walk you through an understanding of the probate process.
The Probate Process Explained
The probate process consists of three main phases:
The Pre-petition Phase,
The Administration Phase
The Closing Phase
The Pre-Petition Phase
At this phase, the probate court hasn't validated the will yet. This means you have no legal right to sell any property because the court hasn't named the executor. More so, the only legal rights you have at this stage is maintaining the property and make available all the documents (petition form, will, and death certificate) needed for the probate process. All hope is not lost; it doesn't mean you can't initiate the property's selling process. Keep reading.
The Administration Phase
At this phase, the probate court appoints the estate executor. All debts associated with the deceased estate needs to be cleared before any necessary action is taken. You're required to take stock of all the deceased person's assets. Once all the outstanding debts are paid, the estate can be distributed among the heirs and beneficiaries. You can now proceed to the final stage of the probate process.
The Closing Phase
During the closing phase, the probate court prepares a financial report which outlines all the financial actions taken so far. You'll need to present the inventory of all the assets of the deceased person and the debts paid.  The funds remaining will be used to settle court fees and attorney fees. The final funds left can then be distributed to the heirs. Under normal circumstances, an average probate process in Tennessee lasts between two to eight months. Some can even last up to a year.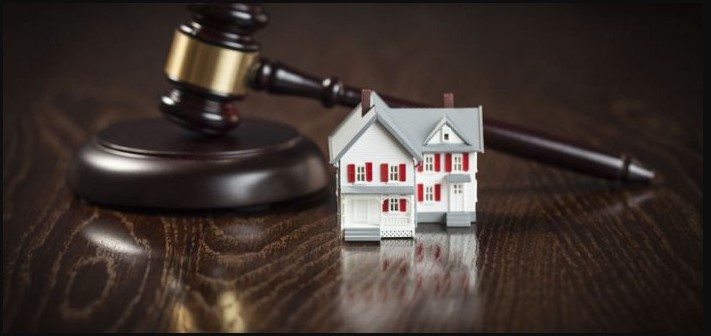 How Long Does it take to Sell a House Through Probate?
Selling a house through probate can even take much longer than a regular house sale. Getting a probate grant can take close to 2-3 months. Then the conveyancing process and sales can also take several weeks or months as seen ina standard home sale.
How to Sell a House Before Probate is Granted in Tennessee
When it comes to selling a house before probate is granted, you have two options:
If you're to sell it yourself through FSBO, you must inform the buyer of the probate process. In most cases, the potential buyer might even lose interest when the probate process takes longer than expected. And If you're not careful, you might end up complicating the whole process. Therefore, to be on a safer side, your best option is to sell the house to Aniya Equity LLC.
Do not be alarmed; it is not an illegal deal. Aniya Equity is a community-focused real estate investment company located in Tennessee. We buy houses in any condition; therefore, we've got you covered. We're aware of how the probate approval process goes and understand that the buying process may be delayed until after the completion of the probate process. You can sell the house to us before the probate approval is granted. We have many years of experience in handling such matters.
With Aniya Equity LLC, selling a house in Tennessee before you get its probate approval is super-fast and easy. You can complete the whole process in seven days. In fact, you can get a cash offer on your house within 24 hours of you notifying us.
Conclusion
On a general note, the answer to if you can sell an inherited property before probate in Tennessee is no! But there are still ways to go about accomplishing this. No doubt, selling an inherited property before probate in Tennessee is best done through Aniya Equity LLC. We're a local company in Tennessee you can trust with the sale of your inherited property before probate. Your maximum satisfaction is our utmost priority. Apart from offering you a cheaper and easier selling process, we also offer you a fair deal that is irresistible. We're forever committed to putting a smile on the face of our clients.
Contact us today to help you get started, selling your inherited property before probate.
---
Sell Your House Fast | We Buy Houses
For a free, no-obligation consultation call: 615-669-1610, or Fill Out This Form For Your FAIR Offer