Bad tenants? Property liquidation? High cost of maintenance? There a lot of reasons many landlords decide to sell their house, especially with the current economic downturn. While you think having tenants makes it difficult to sell your house, it might be easier than you think. Granted, landlords have restricted rights when it comes to selling a house with tenants and the entire process can be cumbersome, but it all depends on how you manage the situation.

Selling a house with tenants presents a lot of advantages. It allows you to keep an income while scouting for potential buyers, saves buyers the stress of looking for new tenants and your tenants don't have to move out when the rental agreement is transferred to the new owner. It's a win-win situation all around.
As a property owner, you can decide to sell your house at any time, but tenants can either hinder or help the sale of your house. When you plan to sell a house with tenants, you need to understand the opportunities and challenges it presents.
---
Sell Your House Fast | We Buy Houses
For a free, no-obligation consultation call: 615-669-1610, or Fill Out This Form For Your FAIR Offer
---
If you plan to sell your house and would like to avoid the hassles, here are the 7 tips to sell a house with tenants…
1. How about Your Tenancy Laws?
While it isn't illegal to sell a house with tenants, there are legal restrictions protecting the rights of the tenants since they tend to be at a disadvantage in cases like these. Before you decide to sell your tenanted property, research the local laws, guidelines, and requirements. It is important to understand the relevant position of the law in your locality regarding selling a tenanted house. Your knowledge of the legalities surrounding your decision to sell might make or break your action. Most tenants take their tenancy agreements seriously and so should you.
When selling a tenanted house, especially with a tenancy agreement in place, you have to consider the terms of the agreement. When the tenancy is for a fixed term, the tenant is entitled to occupy the property until the expiration of the agreed term. As long as your property is occupied by a tenant, the law recognizes the right of the tenants, and therefore, it is expected of you to follow required processes before referring your ownership. While selling your property may be on the top of your list, avoiding any confrontation with the law is also a point of concern.
Having a lawyer that understands the delicate legalities makes the paperwork easier for you. Professional consultation with a real estate agent and a lawyer can save you time and quicken the sale by ensuring you follow proper regulations.
2. Communication
You can sell your house without informing your tenants as long as their right isn't threatened. But what happens when the client wants to check out the property? Most buyers have to appraise your property and it may be subjected to countless inspections and advertisements If your tenant isn't cooperative, then selling your property may turn tedious.
Closing the deal on your tenanted property is highly dependent on how you communicate with your tenants. Once you communicate your intention to sell your property then it becomes easier for tenants to decide his next move. Informing your tenants before selling the property could ease answering inquiries and internal inspection. Failure to notify tenants of your decision may delay the selling process. Informing your client is generally done via letter.
3. Wait! Before You Sign a New Lease
If you plan to sell a house with tenants, then it's best to wait till the end of the lease. Not all tenants are entirely cooperative when you want to sell your property. It is sometimes strategic to stop collecting rent and desist from signing a new lease.
Remember that the process can also be difficult for your tenant as well. Some tenants prefer to seek accommodation elsewhere once there's a change in property owners to avoid unnecessary hassles. Refunding unused rent might not cut the stress neither does it suffice to simply inform tenants when there are no signed agreements. It's best to wait until the lease term lapses before selling a house with tenants.
4. Offer Incentives to Your Tenants
Don't overlook the importance of having a willing tenant in the process of selling your property. This might also be the chance to offer an incentive to create a positive atmosphere and ease the process. You could advise your tenant to break the lease early and give him a refund for the remaining term. You could also offer the tenant some months rent-free to get another lease. Offer a discount in weekly rent, if you can in return for your tenant's cooperation during inspections, or offer a reference for rental applications in the future. Incentives like these make all the difference when selling a house with tenants.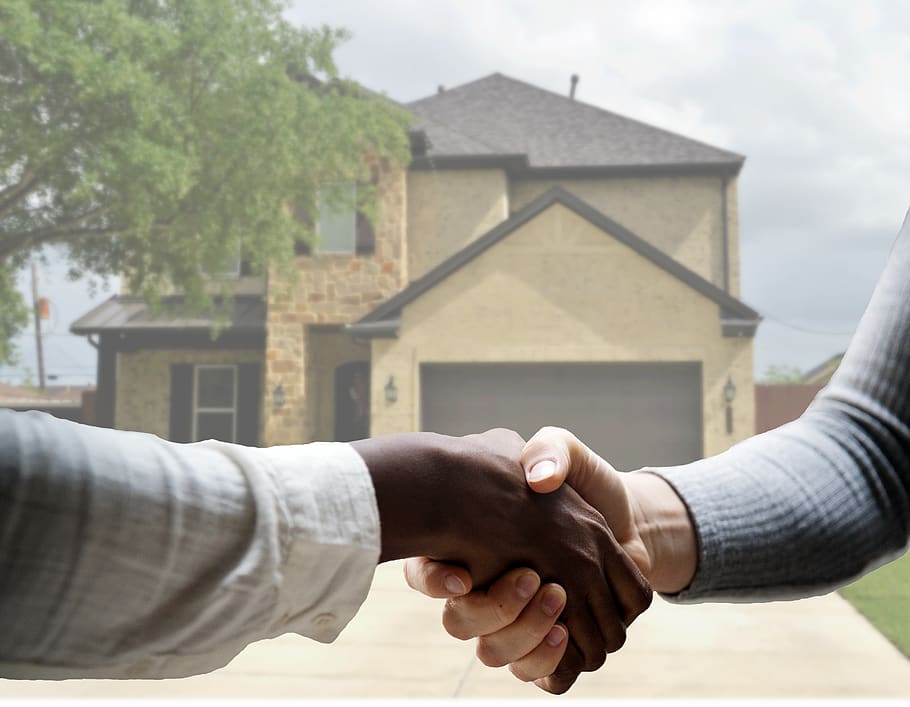 5. Respect Their Time
Remember that your property is still home to your tenants, it's very important to keep an open schedule and showing timelines with your tenants. Work out the best time and days of the week for showing that would suit your tenants and ensure your real estate agent sticks to the schedule. You don't want to plan a showing when your tenants are out of town, that would be infringing on their privacy, especially when it requires access to rooms. Most states would require you to provide at least 24 hours' notice before showing the house to a potential buyer. No potential buyer is willing to buy a property without an inspection, so your tenants need to be available to aid the showcase. You can sell a house faster when you plan inspection hours with your tenants.
6. Home Inspections
It's hard to control the presentation of a house with tenants. Most tenants would do their best to ensure that the property is neat and presentable, but that's if they've been informed and are corporative. If the property is presented poorly, it might affect sales. To ensure you get their corporation, inform your tenants before an inspection and if possible, teach your tenants how to showcase your property to potential buyers to get the best result. Paying for constant cleaning could also ensure that the property remains in its best condition, at all times.
7. Work with the Situation
Since you've heard that it's easy to sell a house with tenants, you might think your case would be easier. Don't forget that there are bad tenants that make selling a house with tenant difficult. It's time to manage the situation and decide what is best for you and the tenant.
Do you want to maintain a strict approach or have a discussion with your tenants to decide what actions to take? Do you want to serve a notice before putting up the property for sale or would you rather market it as an investment property and includes a tenancy agreement with the new landlord?
When you decide to sell a house with tenants, consider these tips as a guide to help you sell your property quicker than you think. You may also consult the professional services of a home buying company like Aniya Equity LLC.  When it comes to selling houses with tenants, there's no group more capable of buying your home than Aniya Equity.
---
Sell Your House Fast | We Buy Houses
For a free, no-obligation consultation call: 615-669-1610, or Fill Out This Form For Your FAIR Offer