Relocation happens for different reasons. Either you're moving to live closer (or farther) to family, or you have accepted a new position at a distant company. Regardless of the reason, you have limited time left to pack and move to your new destination. The struggle is real when you're planning to sell a house before moving to another state. Few can accomplish this task in a short timeframe. We hope this article will help you speed up the process.
Sell to a Cash Buyer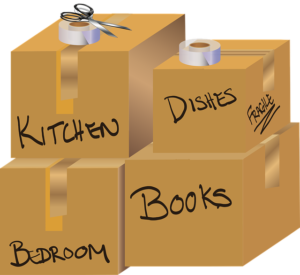 Leaving the house vacant is never a good idea because of security reasons. Contacting a cash buyer can be the right solution if you want to sell a home before moving to another state. You can sell your house fast within 10-14 days.
The availability of cash speeds up the process. Furthermore, real estate investors buy as-is which means you don't have to worry about repairs or last-minute renovation requests. You can focus on your move without stressing about the sale.
Local real estate investment firms such as Aniya Equity LLC can close on your timeline. No need to clean the house or paint the exterior because we buy houses as-is. There are no commissions to be paid as you sell directly to us without involving a brokerage. Let us give you a fair cash price for your property while you focus on tasks that matter the most.
---
Sell Your House Fast | We Buy Houses
For a free, no-obligation consultation call: 615-669-1610, or Fill Out This Form For Your FAIR Offer
---
Benefits of Selling Your Home to a Cash Buyer
Sell on your timeline, no need to stress out about the closing date.
Save money on commissions and repairs.
Get help with moving.
Receive a fair cash price offer.
How Much Time Do You Have?
A week, a month, or 6-months can make a huge difference. With enough time, you can prepare your home for a retail sale. You can go over all your options, work with a realtor, repair & renovate your home and then arrange a retail sale of your home.
You'll likely get a few weeks if your move is initiated because of a job change. Most likely, you'll have to start your new position in the next 2-3 weeks, which gives you little room for preparation.
Read More: Can You Sell a House with a Mortgage?
Sell House Fast Before Moving to Another State
The appearance of your property and the price are the crucial factors that sell your home. A good strategy is to price your home 10% below the market value. That's how you receive the maximum exposure. For home preparation, work with a home staging company, preferably those who can bring some furniture into the house.
When you're short on time to sell a house before moving to another state, don't think about DIY. For an average home, you may need 3-7 days for packing alone. (Not to mention, you'll be exhausted once you're done). Find and hire local cleaners, painters, landscapers, movers, and get the job done as soon as possible. An additional hundred dollars spent wisely would get you ahead of the game.
Consider a Rent Back
You can negotiate a deal to live in the house once you have sold it. It's a called a rent-back when you sell the home, but occupy the place as a new tenant. Of course, you'll need to pay the rent, but you don't have to leave the premises sooner. You can wait for the day to come and move out without stressing about the sale. The new homeowner will take over the property. It's a good idea if you're planning to buy a new house after you have moved out, and you need to free up cash locked in your current home.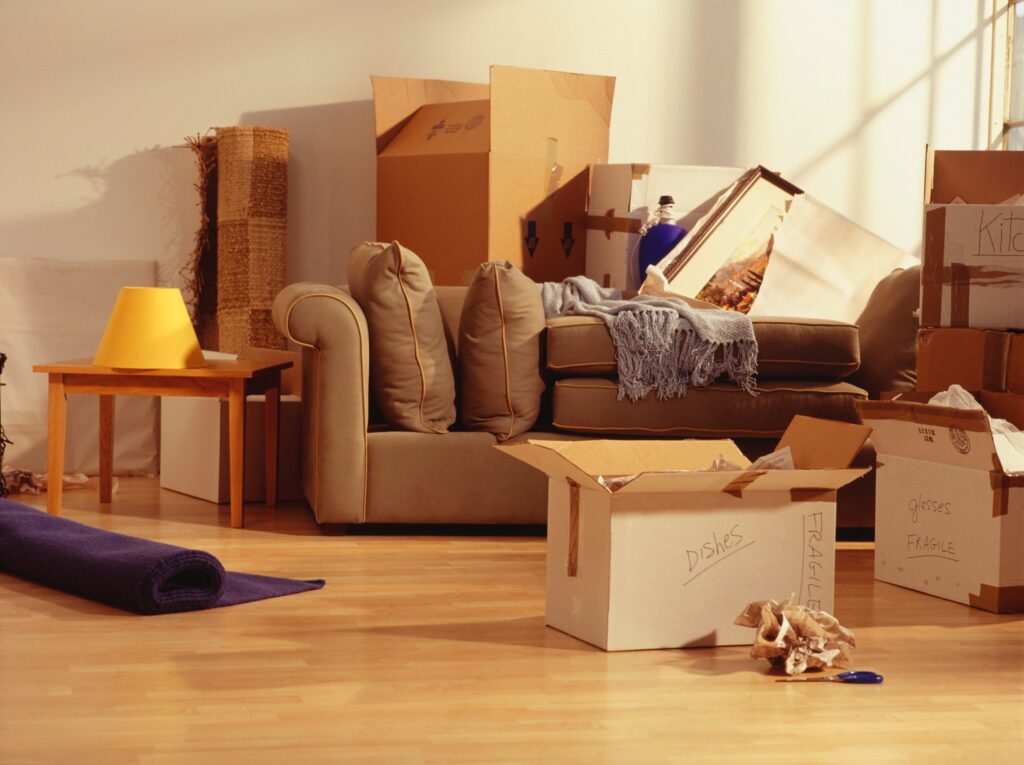 Ask for Flexible Closing Dates
If you work with a real estate solutions firm, it's perfectly okay to request flexible closing dates. At Aniya Equity LLC, our dedicated team works on your timeline to make selling convenient for you. You can choose to sell your home now or six months later. The closing doesn't matter as we have the resources to close a deal whenever you're ready. Even if you're not selling to an investor, it doesn't hurt to ask the buyer about the closing date. Maybe you can negotiate a better timing and sell your house when you're ready to make a move.
Plan Carefully, and Expect to Overcome Challenges
Relocating to another state is "expensive." You start incurring expenses as soon as you plan about listing your home. Before you sell your home, you should have a realistic idea of the associated costs. A conventional sale can take up 8%-10% of the selling price. That means, if your home is worth $300,000, you can end up paying $30,000 for selling expenses alone.
Then you need to think about the packaging and moving costs. You will need to find a new place, and that too has its costs. We don't want to scare you, but proper planning doesn't happen without financial preparation.
Common Home Selling Expenses:
| | |
| --- | --- |
| Preparing/Renovating your home for sale | |
| Real estate commissions | 5%-6% |
| Buyer Incentives (Favors) | 1%-3% |
| Closing costs | 1%-2% |
| Relocation costs (varies) | |
| The cost of buying a new property or finding a rental. | |
The cost of finding a new residence is often ignored, but it can cost you an additional few hundred to thousand dollars. Even if you go with a rental property, you'll need to put aside the security deposit.
All these values are not absolute as the home preparation costs are unpredictable. Your real estate agent can better guide you about the repairs required, or you can contact us. Get a fair cash price offer and see how much you can get for your home. Since you're moving out of state, you also need to figure out the cost of living in the new city. The lifestyle standard and relative expenses can vary from state to state. Even the property taxes, prices, and income taxes are different. You can consult a real estate attorney or agent in the other state to get an estimate for your future expenses.
---
Sell Your House Fast | We Buy Houses
For a free, no-obligation consultation call: 615-669-1610, or Fill Out This Form For Your FAIR Offer