Selling a home out of state is quite challenging, particularly if you want to settle into your new routine as soon as possible. It would help if you had a great real-estate team to make it happen for you. Moreover, real estate property taxes can vary from state to state, in terms of the amount and the time when you pay them. For instance, if the taxes in your state are $2,000, you will be shocked to note that if you want to sell a house out of state, this same tax will amount to $8,000.
While you can always compare different property taxes online, you need a professional real estate company to explain the actual breakup. In some cases, homeowners must also consult with their accountants for making a calculated decision.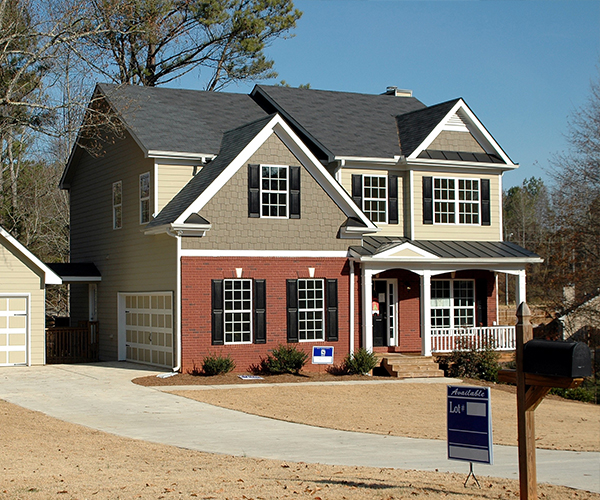 ---
Sell Your House Fast | We Buy Houses
For a free, no-obligation consultation call: 615-669-1610, or Fill Out This Form For Your FAIR Offer
---
5 Tips to Sell a House Out of State
If you wish to sell your house out-of-state, here are the top five tips you should follow…
Choose a Real-estate Investment Team
The best way to sell a house out of state fast is to find real estate investors who can buy your property as soon as possible. That means you don't have to do any repairs or renovations for selling your property. That's a great idea if you want to rapidly sell your house and move to a new one.
Hire a Reliable Company
Once you decide to sell your house to real estate investors, the next step is to find a reliable real estate company that can manage everything, despite the distance. There may be various companies to choose from; however, you must choose a company that can coordinate with all clients remotely. That will help you make a faster sale to avoid letting your house sit on the market. Make sure you choose investment firms that use hi-tech and updated communication systems.
State Laws and Regulations
The stress of selling your house out of state can sometimes make you forget the laws that you must comply with for closing a deal. Since many attorneys require sellers to be present at the table at the closing time, working out the logistics is a valuable tip.
Living close enough to your old house can be a great help. However, when you must spend on airfare or commuting, it helps find someone who is more flexible. That's one reason why finding real-estate investors for your house is a great idea.
Choose a Reliable Team
Whenever you choose a real estate company to help you sell a house out of state, always choose a trustworthy team. Real-estate investors offer the best services and help you avoid the unnecessary back and forth during the closing.
Give Away Control
When you decide to sell your out of state home, find a team that takes control of everything. With a great team, you can feel more positive that they are motivated to close a profitable deal for your out-of-state house.
Read More: 6 Tips to Sell a House Before Moving to Another State
Sell your Home Quickly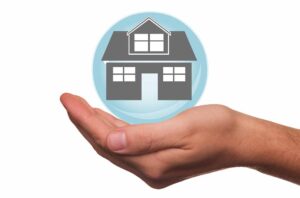 Delaying things to find the best buyer for your house is not wise. Not only will your house keep sitting on the market, but its value may also decrease over time. There are many instances where a homeowner wants to sell his home as quickly as possible. However, if you fail to find the right buyer, you can end up settling for a lower price than your house deserves. Moreover, you may also have to spend a fortune on making repairs or adding some perks to your existing property. There are many cases where homeowners must add appliances or a new bathroom for attracting clients.
Although many real estate investment companies claim to buy your house, there is no other like Aniya Equity that serves its clients with complete dedication and commitment.
With years of professional real estate experience, seasoned real estate investors at Aniya Equity can buy your house. We have been helping homeowners sell their property at a profitable price. The money you get from selling your house to Aniya Equity can help you pay off a debt, start a business, buy a new house, or anything you need.
The best part is that you don't need to go through a tedious and time-consuming process to sell your house. Aniya Equity will buy your house and complete all complicated paperwork.
The company is not an ordinary real estate company. Thanks to the company's professional and skilled team, you never experience any troubling issues when selling your house out-of-state. Based in Clarksville, Tennessee, Aniya Equity works as your real-estate partner and takes care of all your property-related problems.
Read More: 7 Tips To Sell A House With Tenants
Why is Aniya Equity Different?
Our company buys any house in Kentucky and Tennessee. Regardless of where you are, we can buy your house. We are proud to offer the best solutions to homeowners who want to sell their house and don't ask why you want to sell your house or convince you to settle for a lower price. We want to help you get rid of any financial burdens or sell your house, regardless of the reason.
Imagine a life where you don't have to pay due to property taxes or bear costly maintenance and repair charges. Selling your house allows you to have cash in your pocket and enjoy financial freedom. With Aniya Equity, you can sell off any property that you no longer want to keep reducing your financial burden.
There is no cleaning, no inspection, and no expensive broker commission fee that you must pay. We purchase your home, as-is, you never have to worry about making expensive repairs or spend money on staging or renovation. Our expert team of seasoned real estate professionals ensures that there is no tedious paperwork or procedure involved in closing the deal, and you get the best price for your house. Right from the initial consultation to making an offer for your house, we guide you through each step of the process, so you don't have to worry about taxes or paying off your existing mortgage.
Our main objective is to help our clients sell their homes as quickly as possible so they can close a deal fast. If you want to know more about how you can sell your home quickly to the best real estate investors, contact us today. We will be happy to offer a free consultation to look into your property.
We purchase houses in and around Clarksville, Tennessee. Being a local company, we aim to serve the Clarksville community and our neighbors. Aniya Equity purchases commercial and residential properties and does not require an inspection to close a deal. Our speedy and efficient customer service is always ready to reply to your queries.
Final Thoughts
To sell your out-of-state home, you need to trust in skilled real estate investors. Aniya Equity takes great pleasure in helping homeowners sell their house out-of-state without charging any expensive broker commissions. There are no hidden charges or inspection fees. Our helpful customer support service will guide you through the process, from the initial consultation to signing the deal.
You can also contact Aniya Equity if you want to know about your existing mortgage and tax deductions. Contact us today to learn about how we can help get your house sold out-of-state.
---
Sell Your House Fast | We Buy Houses
For a free, no-obligation consultation call: 615-669-1610, or Fill Out This Form For Your FAIR Offer